NAPNAP Partners Board of Directors

Jessica Peck, DNP, APRN, CPNP-PC, CNE, CNL, FAANP - President
Dr. Jessica Peck is an expert pediatric clinician from Houston who has practiced in the general pediatric and newborn population for 18 years. She is currently a Clinical Professor of Nursing at Louise Herrington School of Nursing at Baylor University in Dallas, Texas. A nationally recognized anti-trafficking expert, she is working with the Office of Trafficking in Persons to create a set of core competencies for healthcare professionals caring for persons who are trafficked and are at risk for trafficking. She has several publications and is a sought after national speaker to engage and equip nurses to lead advocacy efforts for vulnerable populations. She is the founding chair of the Alliance for Children in Trafficking. Dr. Peck is currently the president of NAPNAP.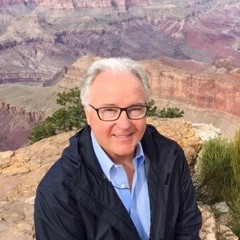 James Wendorf – Vice President
Along with serving as Partners' vice president, James H Wendorf serves as executive director of NAPNAP, leading efforts to build on the association's strengths and develop opportunities to meet the professional needs of its members in the evolving pediatric health care landscape. He also serves as chief administrative officer of the NAPNAP Foundation. Prior to joining NAPNAP in 2020, Jim served for 17 years as executive director of the National Center for Learning Disabilities and then as senior advisor to the Poses Family Foundation, a private philanthropy. During his tenure in non-profit organizations, Jim has worked extensively with boards, funders, teams and consultants to build programs, partnerships and financial resources to meet ambitious goals. He earned degrees from Yale College (B.A.), University of Cambridge (M.A., Honours B.A.) and Cornell University (M.A.).

Stacia Hays, DNP, CPNP-PC, CCTC, CNE – Secretary/Treasurer
Dr. Stacia Hays is a pediatric nurse practitioner who maintains a practice in a federally designated rural health clinic. She is also the coordinator of the Doctor of Nursing Practice Pediatric Primary Care Program at the University of Florida College of Nursing. As an NP for more than 18 years, she has focused her care on vulnerable and high-risk populations, including transplant recipients and those with chronic illnesses. She is a recognized advocate for pediatric care and Nurse Practitioners and has received several advocacy awards. She was the Chair of the Best Practices and Protocols Workgroup for the Alliance for Children in Trafficking, and is an invited speaker on human trafficking, chronic illness and resiliency. Dr. Hays is the current treasurer of NAPNAP.

Beth Bolick, DNP, PPCNP-BC, CPNP-AC, FAAN – Director
A nurse practitioner for more than 20 years, Dr. Beth Bolick developed one of the first acute care nurse practitioner programs in the country, now in its 23rd year at Rush University in Chicago. She is a founding member of the Illinois Medical Services for Children (EMSC) program, which designed an ongoing process for emergency facilities designation in the care of children now used across the country. Dr. Bolick's current work is as a Robert Wood Johnson Foundation Executive Nurse Fellow providing tools for nurses to identify, intervene and prevent incivility and bullying in the workplace.

Andrea Kline-Tilford, PhD, CPNP-AC/PC, FCCM, FAAN - Director
Dr. Andrea Kline-Tilford is the Nurse Practitioner Director for C.S. Mott Children's Hospital in Ann Arbor, Michigan. She has been a nurse practitioner for more than 20 years with experience in pediatric critical care and pediatric cardiovascular surgery. She is the co-founder of NAPNAP's Acute Care Special Interest Group and is the Professional Issues Department Editor for the Journal of Pediatric Health Care. She has presented and published widely on topics of advanced practice nursing and pediatric critical care. Dr. Kline-Tilford is the president-elect of NAPNAP.

Raji Koppolu, RN, MSN, CPNP-PC/AC, MSL - Director
Raji Koppolu is a Pediatric Nurse Practitioner practicing in Palo Alto, CA. She has practiced in pediatric cardiology and general surgery for 15 years. She is volunteer faculty at the University of California, San Francisco. She is certified in both acute and primary care. She is currently Manager of Advanced Practice at Lucile Packard Children's Hospital. Her clinical interests include injury prevention, transition from hospital to home, and child health advocacy. She is the immediate past president of the National Association of Pediatric Nurse Practitioners (NAPNAP).

Jennifer Sonney, PhD, APRN, PPCNP-BC, FAANP - Director
Dr. Jennifer Sonney is an assistant professor and the director of the pediatric nurse practitioner tracks within the Doctor of Nursing Practice program at the University of Washington. She has been a pediatric nurse practitioner since 2006, with particular expertise in caring for children with asthma. Dr. Sonney's research focuses on development and testing of health interventions to improve parent-child shared management of chronic conditions, such as asthma and sleep deficiency. Dr. Sonney is currently the secretary of NAPNAP.

Alliance for Children in Trafficking (ACT)


Tresa Zielinski, DNP, RN, APN-NP, CPNP-PC - ACT Chair
Dr. Tresa Zielinski has been a pediatric nurse practitioner for 20 years. She is trained in both pediatric acute and primary care. Dr. Zielinski contributed to more than a dozen medical missions to Guatemala and on the board of directors of the former not-for-profit, Latin American Medical Providers. Her clinical focus is in pediatric emergency medicine, and she is a member of the Ann & Robert H. Lurie Children's Hospital of Chicago Child Protective Services Team that cares for pediatric abuse, neglect and sexual assault victims. She has received multiple recognitions and awards, including a scholarship for Nursing Leadership from Scholarship Management Services in 2011, the APN Nurse Exemplar Award from Children's Memorial Hospital in 2006 and the Young Villanova Alumni Medal from Villanova University in 2004. Dr. Zielinski is a former president of NAPNAP.

Brenda Cassidy, DNP, MSN, CPNP-PC - ACT Co-chair
Dr. Brenda Cassidy has worked with pediatric patients for over 40 years. She practices and precepts students in a private community practice setting and Adolescent Clinic associated with Children's Hospital of Pittsburgh. She is an assistant professor and vice chair of health promotion and development at the University of Pittsburgh School of Nursing and coordinates primary and acute care pediatric and neonatal nurse practitioner programs. Brenda has received the Distinguished Clinical Scholar and Distinguished Teaching Awards, the State Advocacy award from AANP and is currently a finalist in the DNP catagory for Pennsylvania's Nightingale Award. Her current research area focuses on improving nursing education in the care of LGBTQIA+ health. Dr. Cassidy has served in multiple capacities on the Three Rivers NAPNAP board and nationally served on the Health Policy Committee and Executive Board of NAPNAP.